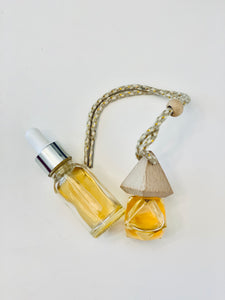 If you already have our car diffuser and simply would like to change up the scent, then our refills are exactly what you need!

Refill consists of total of 0.5ml - the same amount that comes with the starter kit. 
WARNING: Avoid spilling the oil as it may damage some surfaces.